For those traveling to Tokyo, I'm sure your schedule will be packed with a long ToDo list.
So today I am going to share 9 best lunch options you should consider trying when you want something fast and delicious.
Best Easy Lunch Restaurants in Tokyo
These fast-food restaurants are not only cheap and quick, but delicious and definitely more than worth your money. If you want good lunch food in less than 30 min to 1 hour, Japanese fast food restaurants are the way to go, and the ones I listed have locations EVERYWHERE in Tokyo 🙂
Be careful that quite few of these restaurants only take cash, so make sure to bring it with you.
Gyoza no Osho
Well-known dumpling and Japanese style Chinese food chain. Their signature Gyoza (dumpling) is a must order!
They also serve half-size menu, so you can pick and match to try different dishes!

Source: https://r.gnavi.co.jp/f498100/
Otoya
Traditional Teishoku (Japanese-style meal that comes with multiple different small dishes) lunch place. They serve variety of tasty Japanese meals perfect for health conscious customers.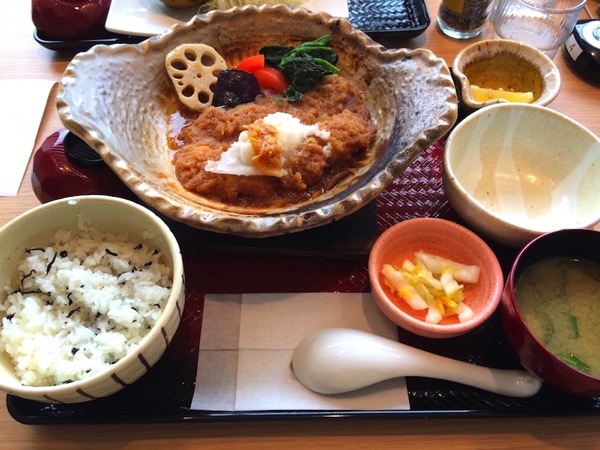 Source: http://susonocity.com/nagaizumi-ootoya
Negishi
Their signature grilled beef tongue is to die for. It comes with rice, soup and Japanese pickles.
One thing to note, you might have to wait in line depending on the location but it's definitely worth the wait if you decide to go back!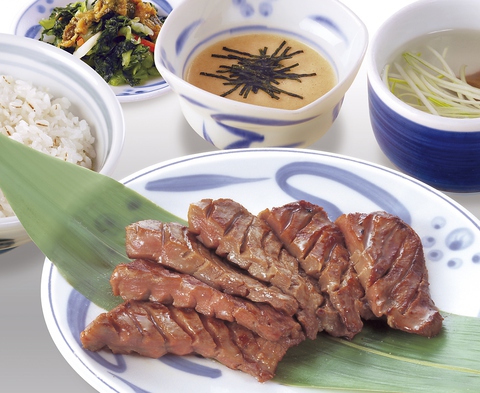 Source: https://tokyoholics.com/?p=81&preview=true
Nana's Green Tea
They serve massive selections of green tea and green tea desserts as well as light meals (mostly healthy rice bowls). When you drop by for lunch, I recommend you to grab your favorite green tea drink on the go after the meal!
Go Go Curry
It is known for thick, rich dark Japanese curry which has several locations in Tokyo and Kanazawa. You can add pork or chicken Katsu, sausage, boiled egg, cabbage, or all of them (called Major Curry)!
Ikinari Steak
Famous stand-up steak restaurant that serves quality meat for reasonable price. You can order your steak by weight, and it comes with flavorful sizzling sauce and side veggies.
Fuji Soba
Japanese Soba restaurant chain which serves Japanese authentic Soba (thin noodle made from buckwheat flour) for low price starting at 300 yen!
Even Quicker Way to Eat Lunch in Tokyo
You need to make your lunch even quicker and cost effective?!
Ok, you can also choose these options.
Convenient Store
Japanese convenient store like FamilyMart and 7-Eleven have wide selections of lunch food! I recommend trying their sandwich and Japanese-style bakery as you can grab and go as quickly as possible 🙂

Source: http://jbpress.ismedia.jp/articles/-/43668
Deli at Supermarket
Japanese supermarket sell not only fresh groceries but super cheap and tasty Bento box. They often reduce price by putting stickers on  items a bit after the regular lunch time, too!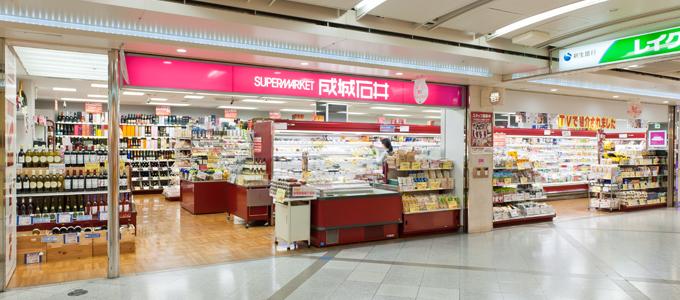 Source: https://www.seijoishii.co.jp/company/