Do you know Uniqlo? As Uniqlo expands globally you probably should have heard the name.
Uniqlo is a Japanese apparel brand which I am most familiar with, because they have more than 800 stores all over Japan, and almost all Japanese people, including me, have bought and worn at least one Uniqlo clothe.
Today I want to introduce 3 best Uniqlo men's items that you should buy when you visit the store.
1. Selvedge Jeans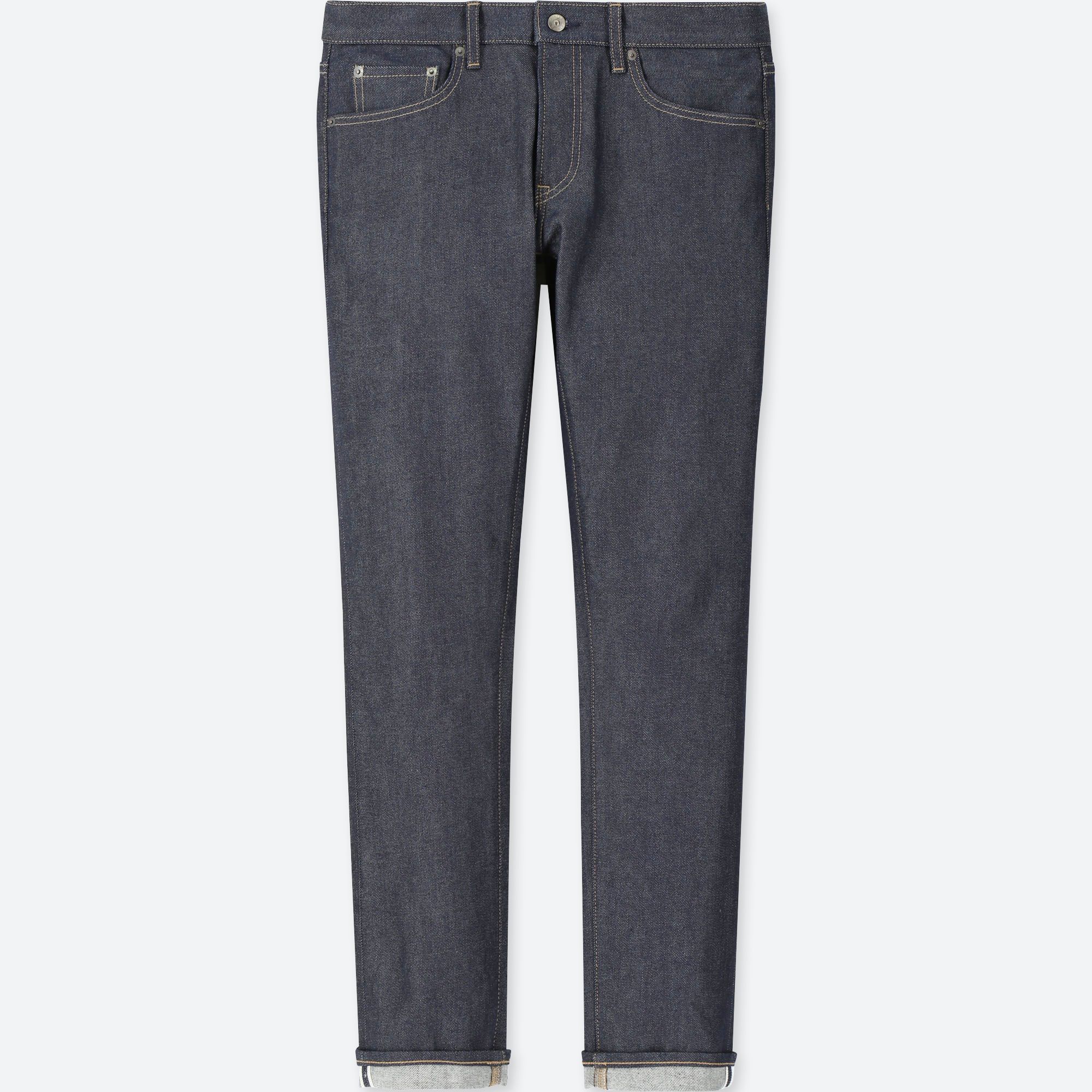 They have variety of Jeans, from regular fit to skinny, indigo-dyed or colored. My favorite is indigo selvedge slim fit jeans.
If you are not very familiar with jeans, selvedge is the type of denim fabric, which is woven in old way like vintage jeans.
Selvedge denim fabric tends to fades like vintage jeans, and that's why denim lovers prefer selvedge denim. If you see the side of jeans, you can find red line inside of them. This is the sign of selvedge.
What's special about Uniqlo denim is quality of fabric. It's made of the famous Kaihara denim. If you don't know about Kaihara company, they are the best denim company in the world, based in Okayama, Japan.
You may have heard quality Japanese denim, or Okayama denim used in the luxury brand, such as Lous Vuiton, Hermes, or Supreme. Their "Japanese denim" is all made by Kaihara.
If you want to try Kaihara denim, Uniqlo will be your first best choice, because their jeans are below 4,000 yen (about $40). I guarantee Uniqlo denim is best jeans for the price range.
2. Airism Inner
I wear Airism inner every day, 365 days a year.
That's an innerwear which absorbs your sweat very well, stretches well, and feels very smooth. It's very thin and you almost feel nothing like air on your skin. That's why they call it "AIR"ism.
I like to wear it in humid weather like summer. It sounds strange, but I feel cooler and more comfortable when I wear Airism. I recommend it to you if you don't like hot and sweaty feelings.
3. Supima Cotton T-shirts
If you like simple, but quality clothes, this Supima t-shirt is perfect for you. It's very simple, plain t-shirt. No borders, no graphics, not excessive details. But, secret of this t-shirt is fabric. It's the made of quality Supima cotton.
Supima cotton is the one of the best quality cotton in the world, in terms of softness and smoothness.
It is also famous for beautiful coloring when they are dyed. Pima cotton is grown only in the United States, and the fabric woven with 100% Pima cotton is called supima cotton. Brooks Brothers is famous for using supima cotton for their shirts and T-shirts.
If you go to Uniqlo stores, they sells a Supima cotton t-shirt at 1,000 yen (about $10), less than half of Brooks Brothers t-shirts!
Jeans, T-shirts, and Airism inner. You don't need anything more. Don't worry, they have variety of colors for T-shirts and jeans, too. So, you can still find your own way. Give it a try!